Music is everybody's language of love, appreciation, faith, and heaps of other emotions. It can impact us in different ways, but one thing is for certain, music is one of the best ways to express ourselves.
It has the ability to turn your sad days into joyous moments and remind you of a particular person, event, place, or memory. While music is universally enjoyed by many, there are people who truly love music. These are the people who thrive to be in the music industry, who loves to play instruments, and who love to sing and just can't get enough of music in their everyday lives.
These people are precious and if you are looking to give them a gift for a special occasion and whatnot, here is a comprehensive list of top gifts they will surely adore and enjoy.
Top Gifts for Music Lovers
Honestly, while you would think that music is easy to consume and enjoy, it can be pretty hard to shop for those who love music. But, there is nothing to fret about as there are tons of options.
Vinyl Lyrics Poster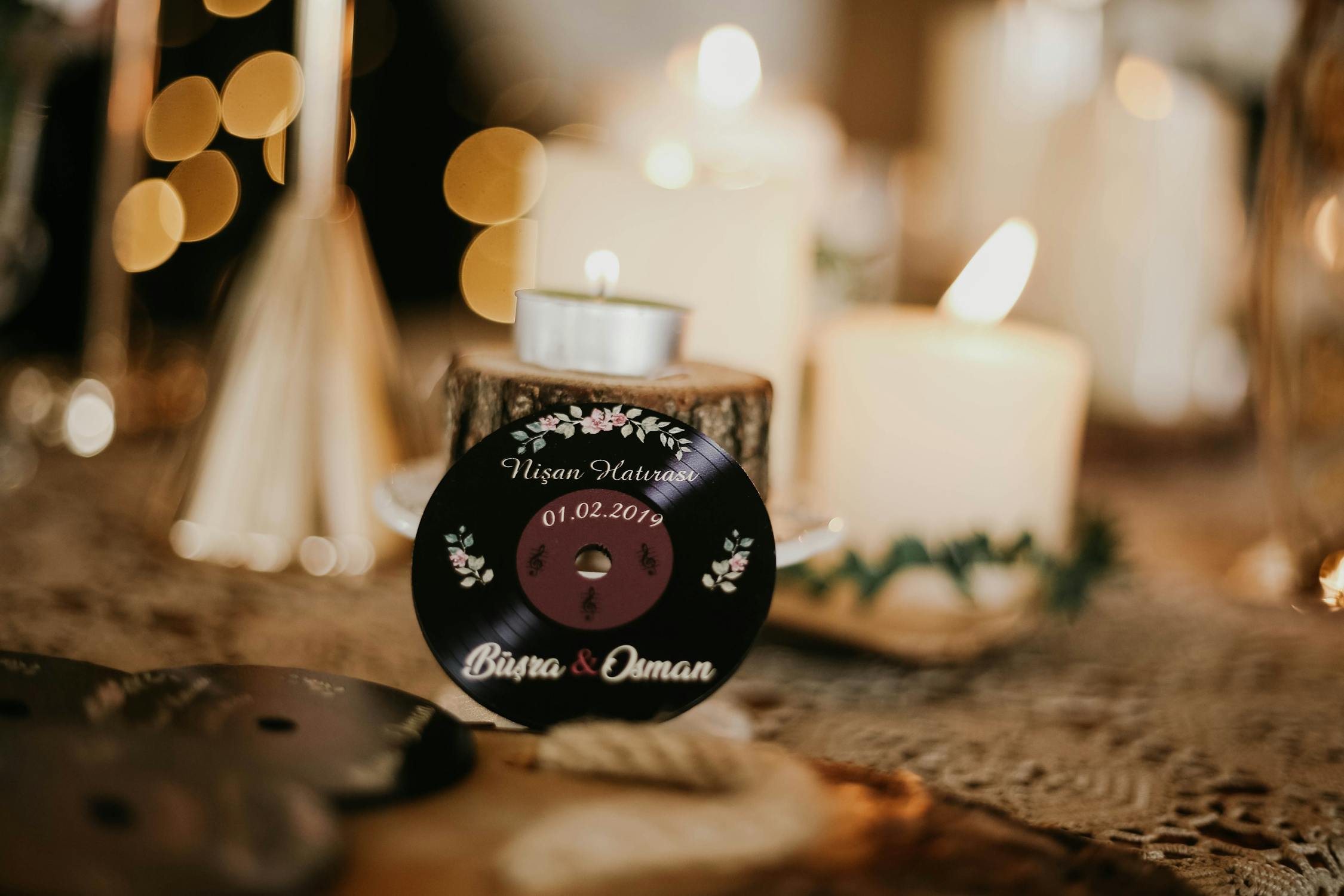 Get them a personalized vinyl poster of their favorite song lyrics. If it is for your anniversary celebration, you can have your favorite line in your wedding song printed on the poster. It is perfect for any occasion. 
They can hang it up on the wall, put it on their side desks, or place it anywhere they want. This well-thought-out gift will surely make their hearts melt. 
Bluetooth Speaker & Water Bottle In One
For music lovers who also have an active lifestyle, a Bluetooth speaker and water bottle in one is a perfect gift. Nothing beats jogging or walking to a calm place surrounded by the beauty of nature and enjoying good music while hydrating. 
It is also fun to share your favorite songs with your friends while camping. There are so many uses for this gift and we know for sure that your music lover friends and family will cherish this speaker bottle.
Turntable
Want to really treat your musician partner? Get him or her a contemporary record player. There are turntables that also function as decent speakers with built-in Bluetooth. Most of them are highly portable making them a perfect companion during your camping trips, travel, outdoor adventures, and other activities.
Otamatone
Does he or she love everything unique and distinct? Does he or she love quirky things? Your music lover friend, partner, or family member will surely adore this Otamatone. If you haven't heard of it yet, Otamatone is a one-of-a-kind Japan-made instrument created by Maywa Denki design firm and CUBE Works toy company. 
It is a two-handed synthesizer that looks like a quarter note and a cartoonish tadpole with an arm and a face. It might look like a toy but it is a legit musical instrument. It has an impressive musical range and any music lover will find it enjoyable to play with.
It has different editions including Standard, Pro, Smartphone, and Melody Original.  
3D Music-Inspired Night Lamp
There are different illusion night light lamps that feature music-inspired themes. It also makes a great gift for your children. Some are shaped like headphones, a G-clef, or a piano sheet. They would surely love listening to their favorite songs at night in the confines of their bedroom with the lights on and no one to bother them.
Retro Vinyl Disk Coasters
If you want to make them chuckle and express their cute aggression as they open up your special gift, give them some retro vinyl disk coasters. You can only expect that they will use it all the time! It also makes a wonderful display for their apartment, home, office, or study area.
Vintage Band Tee
Concert and vintage band tees are extra special and they are, without any doubt, a knockout gift, especially for people who love classic rock bands. It serves as a trip back to the 60s, 70s, and early 80s. Your music lover friend will surely appreciate this memento of concert t-shirts. You should already expect that he is going to display it rather than wear it. That's how valuable it can be!
Wall Gallery of Posters
Surprise them by accentuating their room's wall with posters of their favorite bands and artists. They'll be in awe of your efforts and will surely love the overall wall transformation. He or she is now surrounded by his greatest influences in music and nothing tops that feeling.